Figure 1: LoRaWAN networks are everywhere
The answer is simple: Everywhere.
Whether public, private, mobile, or even satellite, the ubiquity of LoRaWAN-based networks and the solutions they support is growing rapidly, driven by the rapid pace of innovation across the LoRaWAN ecosystem.
Perhaps the most visible area of growth has been in the rapid increase in the availability of commercial LoRaWAN networks that are "public", supporting multiple solutions across Utilities, Smart Building, Smart City, Asset Tracking & Logistics, Smart Agriculture, and more. As the LoRa Alliance, reports, there are 133 network operators in 58 countries.
Less visible, and harder to estimate, is the number of private networks which are dedicated to a single application or solution or, in the case of Enterprise and Industrial deployments, single customers supporting a number of different applications. These networks draw upon one of LoRaWAN's several unique characteristics – the use of the unlicensed ISM band – to enable customers to deploy their own network infrastructure mapped to their specific needs without having to depend upon the more traditional operators that control access to alternate technologies like Cellular. The freedom that this creates has driven very rapid growth in this space and has contributed significantly to the rapid deployment of LoRaWAN-based gateways.
More recently we are starting to see an even more rapid pace of innovation in how LoRaWAN-based solutions are being deployed with the emergence of several new network models. These include the recent emergence of mobile LoRaWAN networks, where the network gateway travels with the sensors it enables to provide Local Area Network (LAN) coverage and local intelligence, while leveraging a Cellular or satellite backhaul to connect to the Cloud. In addition to providing the solution flexibility that customers are looking for, these networks also enable the rapid deployment of capacity to fill gaps in public LoRaWAN network coverage or Cellular networks where satellite is leveraged – giving customers the confidence they need to ensure they have the right network coverage in the right area at the right time to support mission critical applications.
Beyond this we're starting to see the deployment of commercial satellite-based networks from companies like Lacuna Space, enabling seamless roaming across terrestrial LoRaWAN and satellite networks in partnership with The Things Industries to provide truly global LoRaWAN-based coverage. These solutions, based on Low Earth Orbit (LEO) satellites, are both cost effective and rapid to deploy and provide the truly global coverage that is that is critical to high value solutions like global asset tracking, fleet monitoring and remote asset monitoring (e.g., pipelines) where reliable connectivity is non-negotiable.
What is Semtech Doing to Help?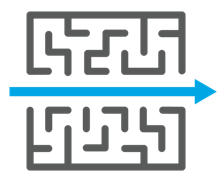 Figure 2: Simplifying Development
Here in Semtech's Wireless & Sensing Products Group, we see our role in very straightforward terms. Simply put, it is our job to provide tools and capabilities to you, the Internet of Things (IoT) developer ecosystem, that enable you to more rapidly build solutions that deliver value to your customers. We believe that for too long the tools that have been available to build cost-effective IoT solutions have come with too high a "tariff" in the form of development complexity, integration complexity or "cost complexity" (i.e., they are just too expensive to make commercial sense for the solutions you are trying to build and the ROI you are tasked with delivering) and we believe that the time has come for that to change.
We also believe that if we are to provide the tools you need, we must be obsessive about understanding and responding to the needs of IoT developers and must be equally obsessive about driving simplicity into everything we do.
"Easy to say, hard to do," you might think depending on how you define "simplification," but to the team at Semtech, simplification means some very specific things:
Making it easier for modern Cloud and application developers to build, deploy and manage LoRa®- based IoT solutions, reducing dependency on embedded skillsets
Simplifying the hardware development process by abstracting complexity and providing tools which reduce upfront hardware design requirements for common use cases
Providing developer training and resources to make LoRa accessible to a wider range of developers, and to support their growth and success as they build LoRa-based IoT solutions
Providing simple Cloud services which take complex areas of development, deployment or management and abstract them into simple API calls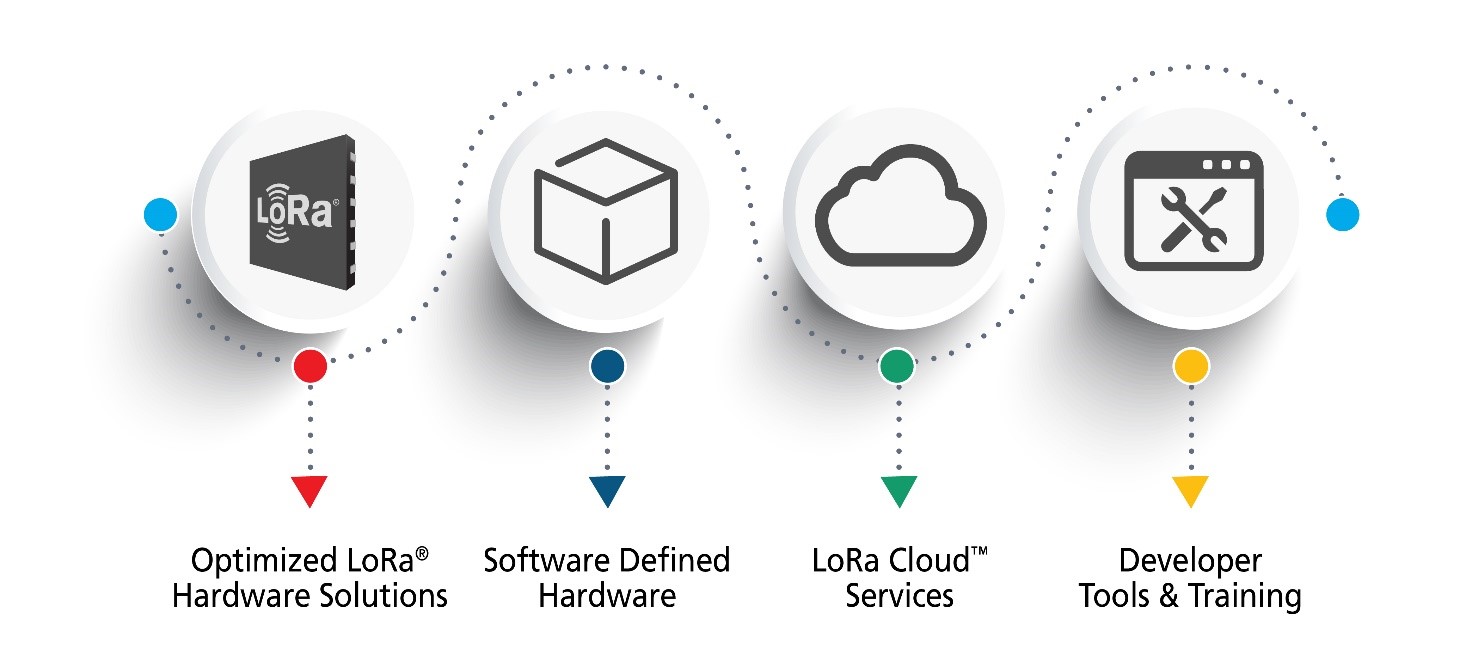 Figure 3: Areas of Simplified Development
In practical terms, this drive for simplification is resulting in some very significant changes in the products we have released in the last year and the products you will see from Semtech going forward – changes that will continue to evolve with customer needs.
As always, we are focused on delivering the best underlying technical capabilities to support both endpoints and gateways for any use case, but we are also increasingly focused on understanding what developers need and delivering optimized LoRa hardware solutions that are tailored to the specific requirements of different use cases. One example is LoRa Smart Home™, launched this year to provide a cost-optimized solution for Smart Home applications that overcomes the limitations of ZigBee and other technologies to enable secure, low power, longer range Smart Home solutions that reach throughout the home, garden and beyond.
In the case of gateways, we've delivered the Corecell gateway reference design, a solution for lower power, cost-effective, mass market network deployments, including the smaller gateway form factors required to meet the space constraints of Smart Home and Smart Building applications. Based on our newly-released SX1302 Corecell reference design for gateway applications, this deployment design enables solution providers to accelerate still further the rapid growth we see in Smart Home, Smart Building and Smart City solutions based on LoRaWAN.
We are also moving to further simplify development and reduce solution time-to-market by providing software-defined hardware solutions that, in conjunction with the new LoRa CloudTM services we have also launched this past year, simplify application development, deployment and management.
The first example of this is our modem, launched earlier in 2019 in partnership with Murata, which utilizes Semtech's LoRa Cloud Device & Application Services, a simple to use cloud service that provides device configuration, status monitoring and application support. Additional services include LoRa Cloud Device Join, a network-independent service which simplifies the provisioning of devices across LoRaWAN-based networks and LoRa Cloud Geolocation, which enables any developer to rapidly add location awareness to their solution, leveraging the uniquely low power characteristics of LoRa to locate assets, whether those assets are vehicles, cows or components, in an extremely cost effective way. These solutions, combining hardware, software and services, are designed with one goal in mind – to free developers from having to figure out basic functions themselves, allowing them to spend more time on developing solutions their customers want.
Our new LoRa EdgeTM portfolio of products, announced publicly for the first time at the Embedded World conference this year, brings together all of the lessons we've learned into a new, revolutionary software defined LoRa-based hardware platform. Leveraging a unique architecture which combines a new low-power LoRa transceiver with integrated GNSS and Wi-Fi scanning technologies on a single chip, LoRa Edge connects seamlessly to the LoRa Cloud geolocation service to enable customers to develop solutions which use both indoor and outdoor solutions using a single versatile design. We've done the integration work to enable developers to reduce the complexity of device design and manufacture, while also reducing the bill of materials (BOM) cost by eliminating the need to add separate GNSS and Wi-Fi components.
In offering all of these new capabilities, it's also clear to us that we need to provide the Developer Tools and Training that developers need and so we've also completely re-engineered and re-invigorated the LoRa Developer Portal. As a result, developers now have a truly "one stop shop" where they can find deep technical training course materials in the newly open (and free) LoRaWAN Academy™ as well as tools such as LoRa Basics™ Station which allow you to bring your solutions up more quickly. You'll also find Technical Guides and Best Practices so you can learn how to create better products, and you'll even find reference and evaluation kits and our Developer Forum, a knowledge base of questions and answers. Furthermore, our Catalog provides a gateway to hundreds of partners across the LoRaWAN ecosystem.
What's next?
While all of the above might sound like a lot, here at Semtech we think it's just the start. As the LoRaWAN-based market continues to evolve at record-breaking speed, so we at Semtech will evolve the tools we provide based on listening to and learning from IoT developers and customers alike. Bringing together the best technical talent in the industry is just a part of that; being agile and obsessed with customers is another; listening intently to market feedback yet another – but the keystone of that strategy is listening to you, our developer ecosystem, who at the end of the day we are here to serve.
Semtech, the Semtech logo, LoRa® and LoRaWAN® are registered trademarks or service marks of Semtech Corporation or its affiliates.