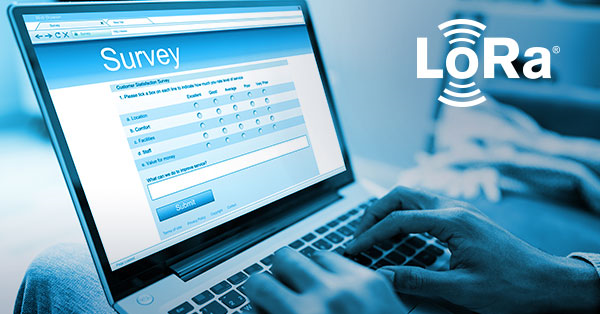 We launched the LoRa® Developer Portal a little more than a year ago. Our goal was to provide a central hub for developers and solution providers in the LoRa ecosystem; a place to find education and training materials, best practices, user guides, and more. To this end, we have been providing the following resources:
· Test Bench for LoRa-based Sensors
· User Guides & Technical Papers
We also wanted to give you a place to promote your own LoRa-based hardware, software and Internet of Things (IoT) solutions, as well as a place where you can find third-party resources to meet your development and solution needs. For this, we instituted the LoRa-based Products & Services Catalog, which offers a wide range of resources, including
Now that you've had some time to explore the site and take advantage of all it has to offer, we want to give you the opportunity to help shape the future of the portal. We want the LoRa Developer Portal to be all about YOU and your IoT solutions. So, tell us: is it meeting your needs? Can we make it even better? What do you want to see here? Take the survey and shape the future.
Thanks for taking the time to let us know how it's working for you and how we can improve.
Semtech, the Semtech logo and LoRa are registered trademarks or service marks, and LoRaWAN Academy is a trademark or service mark, of Semtech Corporation or its affiliates.