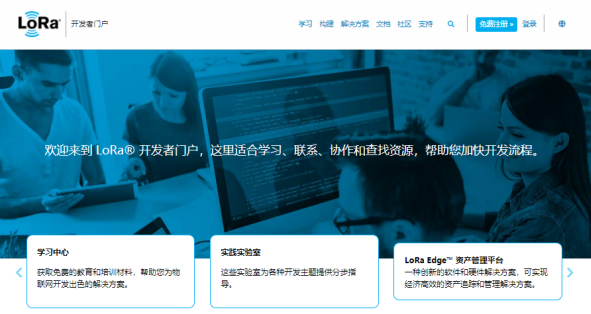 Truly a global technology, LoRa® and the LoRaWAN® standard have universal appeal. We see and hear developers all over the world talking about — and using — LoRa and LoRaWAN to solve all manner of issues addressable through the Internet of Things (IoT) in the regions where they live and work.
The purpose of the LoRa Developer Portal is to enable developers around the globe to implement and deploy such solutions, and to provide just the content you need to do so successfully.
In this spirit, we are proud to announce that the LoRa Developer Portal is now available in simplified Chinese!
Developers in China now have access in their native language to all of the goodness that the LoRa Developer Portal has to offer. The newly-translated content includes the following (among a host of other content):
LoRaWAN Academy™: Semtech's self-paced educational program providing a complete curriculum for students and professionals interested in the IoT and creating long range IoT solutions.
Best Practices Guide for Developing LoRaWAN End Devices: a compendium of technical recommendations for device developers. These best practices cover everything from provisioning and testing end devices to managing them once they have been deployed.
LoRa Basics™ documentation providing developers a rich set of tools for quickly developing IoT solutions featuring LoRa radio modulation in conjunction with LoRaWAN networks.
With this offering, we hope to encourage developers in China to unleash their creative potential and use the power of LoRaWAN in their IoT solutions to help make the world a better place.
–Steve
Semtech, the Semtech logo and LoRa® are registered trademarks or service marks, and LoRaWAN Academy and LoRa Basics are trademarks or service marks, of Semtech Corporation or its affiliates.