The third edition of the makezurich.ch Hackathon For A Better City, an event that brought together the local maker community and the city administration, took place between 23-31 October in Zurich, Switzerland. The event—which, due to COVID-19 restrictions was held in a hybrid modality: both virtual and in-person—attracted roughly 100 participants working on 17 projects across seven different challenges.
The challenges ranged from smart home and smart city solutions to industrial applications. Anton Beitler, from Semtech's engineering team in Rapperswil, delivered a technical presentation about simplifying the development of Internet of Things (IoT) solutions using a modem for networks based on the LoRaWAN® protocol and LoRa Cloud™. In this session, Beitler presented an end-to-end example demonstrating the capabilities of the modem and Semtech's LoRa Cloud services.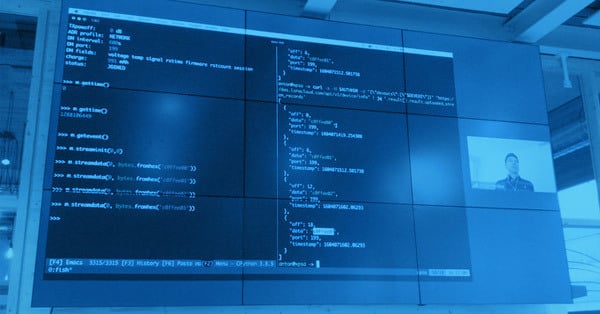 © Gonzalo Casas, Licensed under CC-BY 4.0
Semtech was part of the event as a Gold sponsor, and participants used Semtech's modem, which leverages the LoRaWAN protocol, to implement their solutions.
According to Gonzalo Casas, organizer of makezurich.ch, one of the metrics for assessing the success of the event was how happy and satisfied participants were at the end of the hackathon with the work they did during the week. He said that this year they were very happy. Participants found the modem both useful and easy to use. In addition, they used an Arduino library developed by one member of the community during the event to interact with the modem. Finally, Casas mentioned that the Canton of Zurich is starting a project (page in German) to measure CO2 in schools using LoRaWAN; the goals of the project is to ensure that the ventilation conditions are optimal, and to reduce the risk of COVID-19 infections.
It is very exciting to see how appealing LoRaWAN is to makers and developers, and how versatile the technology is for providing solutions across a wide spectrum of applications. Interested in creating your own solutions? You can get started right now!
Semtech, the Semtech logo and LoRa® are registered trademarks or service marks, LoRa Cloud is a trademark or service mark of Semtech Corporation or its affiliates.