This week we are taking a look at the contents of each module within the LoRaWAN Academy™ curriculum, and what you can expect to learn in each.
Module 1: Introduction to IoT and LPWAN
The goal of this module is to familiarize users with the Internet of Things (IoT) and low power, wide area networks (LPWANs) in general. The first section, Introduction to the Internet of Things, kicks off the discussion with a short video that sets the stage for understanding the IoT. From there, we present an article about the shift from simply sensing an environment change to automatically taking action, based on that change, and provide additional information about the history and projected future of the IoT industry. (Image courtesy of Smart Parks)

We go on to present an a brief history of wireless communication, expand the discussion of wireless communication technologies into the present day and introduce the concept of low power wide area networks, before wrapping-up the module by laying the groundwork for understanding these particular technologies.
Module 2: LoRa® & LoRaWAN®
Module two is where readers start to get into the meat of the technology. The first section provides an overview of the module, and in the second we define what LoRa® devices are, as well as some of their many applications. You will also find an interview with Nicolas Sornin, Semtech's Chief Technology Officer and one of inventors of LoRa.
Next, we answer the question: What is LoRaWAN®? We explain the characteristics of the networking protocol, its architecture, and the various operating modes of connected end devices. We also explore the types of LoRaWAN networks available and how they scale.
Module 3: Starting with the Hardware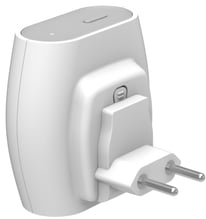 Here, we discuss LoRa-based end devices and their components. As you continue through the module, you will watch a video exploring battery power and read an article about the importance of reducing power consumption as much as possible in LoRaWAN-connected end devices.
You will also learn about radio antenna design and how to work with various types of peripherals, in addition to learning about LoRa-based gateways and gateway packet forwarders.
Module 4: Building Solutions
This is where things really get exciting. In this module we finally get into creating an end-to-end use case, including powering-up a device and registering it with the network server. In this section you will read the sensor values and send them to the network server over a LoRaWAN network. Finally, you will create a visual dashboard from which you will trigger an action based on incoming data.
Module 5: Data Modeling and Processing
Module five is all about custom integration with respect to getting information from your end devices to the application or dashboard. We explain how to build a custom integration using either MQTT or HTTP endpoints.
Module 6: Radio Modulation

Module six goes into a great deal of depth regarding network mapping, radio planning and radio modulation. We provide background information about radio frequencies, both in terms of radio theory basics and radio frequency regulations, and take a more in-depth look at Chirp Spread Spectrum.
Next, we move on to a discussion of network mapping. We address free space loss and signal-to-noise ratios, as well as a host of additional factors that influence range.
Finally, we put theory into practice and present a hands-on exercise in which you will set up a LoRa-based device that will periodically send data packets, and obtain metadata, such as RSSI, SNR and gateway location.
Module 7: Localization
In this section we discuss how you can use LoRaWAN to locate LoRa-based end devices connected to your network. We start with a concise overview of localization techniques and wireless technologies, and then move into an explanation of how to use the geolocation elements that are a part of every LoRaWAN network.
We wrap up the module with two hands-on assignments: Adding GPS data to your Cayenne Dashboard and Comparing Location Accuracy.
Module 8: Security
Now that you have developed a solid understanding of LoRa, LoRaWAN and how they work, it is time to talk about security. We begin with a primer on encryption and move into the practical aspects of LoRaWAN security. From there, we address using crypto chips in your deployment and provide some significant additional resources and best practices in the Further Reading chapter.
Module 9: Large Scale Deployments
With security issues addressed, we next present lessons related to large scale deployments. We start with an overview of IoT business models and then move into the meat of developing a large scale deployment, including implementing a scheme to provide firmware updates over-the-air and integrating with Amazon Web Services (AWS).
Module 10: Power Consumption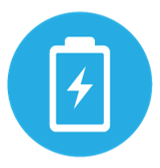 In Module 10, we revisit the issue of power consumption and power management. We explain ways to reduce the power consumption of LoRa-based end devices and how to wake them from a sleep state when necessary. We also provide instructions to help you calculate the battery life of end devices on a LoRaWAN network before taking a deep dive into deep sleep.
The power consumption tutorial walks you through everything from putting a device's microprocessor and LoRa-based module to sleep, through to waking the device to send data.
Module 11: Final Project
Model 11 begins with a look back at all you have learned, before helping you take what you have learned to the next level by providing an opportunity to develop your very own solution. We even offer a sample project to help inspire you!
Conclusion
LoRa-based devices and LoRaWAN networks are quickly becoming the de facto platform for IoT applications and solutions. If you are interested in learning more about the technology or building your own solutions, LoRaWAN Academy is a great place to start!
LoRa® is a registered trademark or service mark of Semtech Corporation or its affiliates.