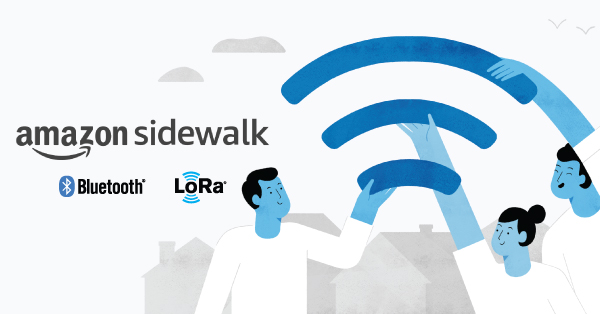 Discover the Power of Amazon Sidewalk and LoRa® Technology for IoT Solutions
With today's announcement of Amazon Sidewalk, developers can now independently and rapidly create new Sidewalk-enabled devices with access to a new Amazon Sidewalk developer portal, coverage maps and new partner SDKs.
Amazon Sidewalk will enable new services that benefit everyone like helping to locate lost items, extending the working range of smart devices, and limitless possibilities with developer and community innovation. In fact, companies like Silicon Labs, Nordic Semiconductor and Quectel have development kits and modules available to get started with right now!
LoRa® Technology as the Foundation
Did you know that LoRa® is one of the foundational technologies enabling this amazing network of devices?
LoRa devices enable you as a developer to truly harness the de facto LPWAN technology powering of the Internet of Things (IoT). If you are new to LoRa technology, welcome!
The LoRa Developer Portal
The LoRa Developer Portal was designed to help you understand the technology and get answers to your questions, whether that be on the forums, reading through released app notes or going through one of our hands-on labs. You will find the information you need to get your LPWAN applications started.
Below you will find some links that should help you on your journey:
In addition to all of this, you can always explore the site to get more information and see things like the released app notes and specifications or PCB Design Review services offered by Semtech.
With Amazon Sidewalk and LoRa technology, you can build IoT and smart home solutions that take advantage of longer range and lower power consumption…the possibilities are endless! The world of long range and low power IoT awaits!
Semtech, the Semtech logo, and LoRa® are registered trademarks or service marks of Semtech Corporation or its subsidiaries.