Thanks to your input and feedback, we have completely overhauled the LoRa Developer Portal to make it easier for you to find what you need when using LoRa® and LoRaWAN® to create your Internet of Things (IoT) solutions.
The new site is much easier to navigate and more intuitive.
For instance:
On the new Home page, we highlight key content and updates in the carousel along the top
In the Discover, Learn, and Explore section, you'll find links to a variety of resources to teach you about LoRa and LoRaWAN. Here, too, you'll find both the LoRaWAN Academy™ and opportunities for hands-on practice so you can apply what you've learned.
The Build With LoRa area consists of handy tools and software that will help you get your IoT solutions up and running quickly. For instance, this is where you'll find a link to the LoRa Cloud™ services, and to the Semtech Network Server, both of which you can use to develop and prototype a deployment of your IoT solution.
All of these new items can also be found in an easy-to-navigate menuing system at the top of the page.
At the bottom of the page, you'll find links to recent posts in our Technical Journal, as well as content from our Twitter feed.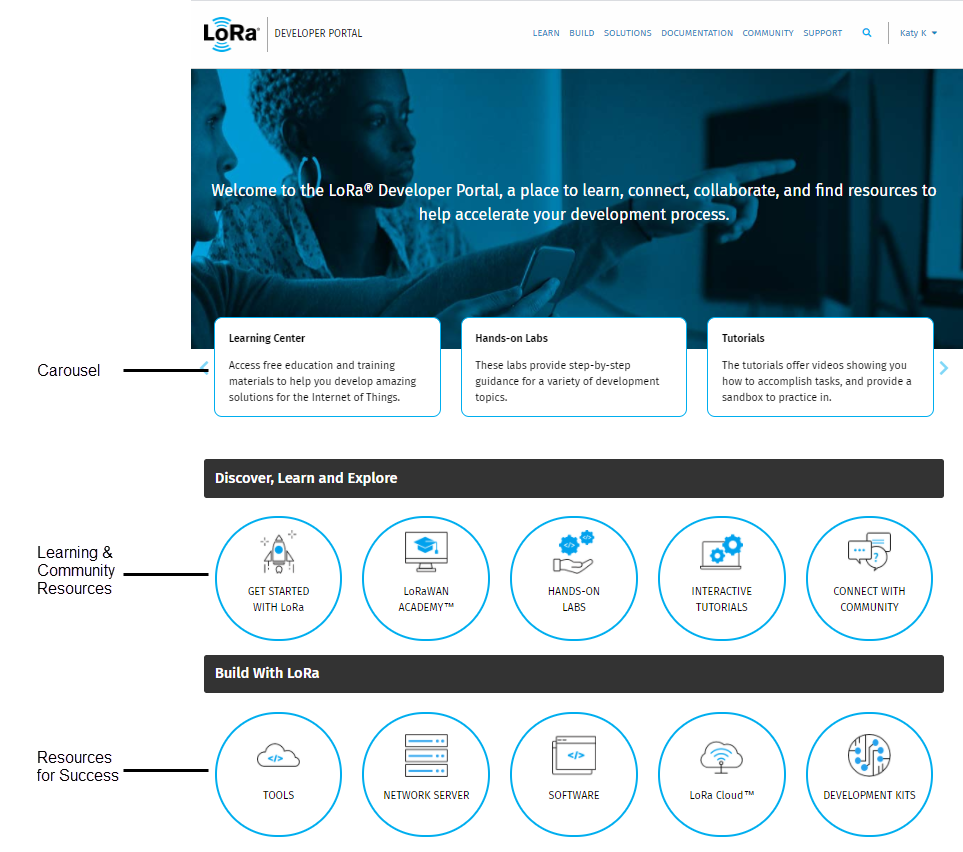 Figure 1: New LoRa Developer Portal Home Page
Another change you'll notice is that we've completely revamped the LoRa Developer Forum, giving you several ways to organize the content and making it easier to use. And we've enhanced the site search to give you access to all of the content on the site at your fingertips.
We even have a whole new content area in the Solutions category, dedicated to the LoRa Edge™ Asset Management Platform. The LoRa Edge Asset Management Platform is designed to enable cost-effective and energy-efficient asset tracking and management solutions by combining hardware, software and Cloud services.
We're proud of these improvements, and they're just the start! Visit the LoRa Developer Portal today and let us know what your favorite upgrade is.
Semtech, the Semtech logo and LoRa are registered trademarks or service marks, and LoRa Cloud and LoRa Edge are trademarks or service marks of Semtech Corporation or its affiliates.